Be Better Prepared For The 2011 Season
02-Mar-2011
As the 2011 Vista Pop Warner Football & Cheer season approaches many athletes and
their parents look for ways to become better prepared and conditioned before they get
to that first week of practice in August. Living in San Diego County we are fortunate to
have several options close by and convenient to help us achieve these goals including the
following options:
North County Speed Camp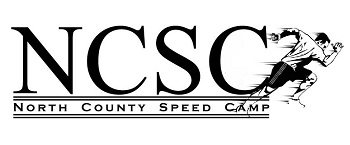 The North County Speed Camp, NCSC, is open to Pop Warner & High School aged boys
and girls regardless of sport affiliation. The camp takes place in June & July meeting
three times a week in 90 minutes sessions which are scheduled to be held at Vista Magnet
Middle School. All participants will participate in multiple station disciplines including
speed mechanics, agility, ply metrics, and conditioning. For more information please
email, JLofting@aol.com.
USA Football Player Academy
Register for the Escondido, CA Player Academy with your teammates! Use the promo
code vistaPA and receive $25 off registration.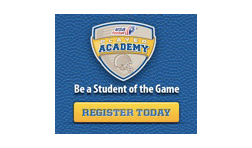 At the 3 day Player Academy players will receive the best practices and instruction for
their respective ages and positions. Helping them become students of the game and
prepare for the season.
Age Specific Instructions
Classroom Sessions
Individual Attention
Position Development
Modified Contact
$50 Gift Card to Sports Authority
A chance to receive a free Riddell Revolution Speed helmet through our Refer-a-
Friend Program
Lorenzo Neal Football Camp – featuring RYAN MATHEWS
JULY 11th to JULY 14th
SAN DIEGO STATE UNIVERSITY
Today's high demands in competitive football impose coaches to expect more
from their players than ever before. Off-Season training and skill improvement
has become the norm for those who wish to stay on top of their game. The All-
American Sports Camps' LORENZO NEAL FOOTBALL CAMP FEATURING
RYAN MATHEWS and SAN DIEGO CHARGERS PLAYERS is designed to teach
San Diego area youth and high school football players the important fundamental
skills which will help them achieve these goals.
Velocity Sports Performance
The best way to become a better football player is by improving your overall athleticism.
Throw farther, cut faster, and kick your game into high gear with Velocity Sports
Performance. Velocity Sports Performance can help you meet your goals. Our one-of-a-
kind programs, bolstered by certified coaches, and elite curriculum, help football players
become faster, stronger, and more explosive. The result? Superstar performance from any
position on the field.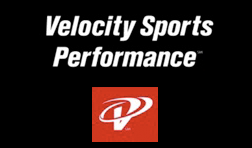 Velocity's Pre-Season Training Program is a fundraiser for VPW. Enter the code "VPW"
when purchasing to help us earn money.
Antoine Cason Football Camp
San Diego State University
July 6 – 9, 2011
San Diego, California
Chris Kluwe Kicking Camp
San Diego State University
July 6, 2011
San Diego, CA